Lauri came to real estate after several years as a teaching and research fellow at the University of Utah where she pursued a Master's and Doctor's degree in English and Philosophy, particularly in 19th century poetry and prose and the 20th century psychological novel. She also did graduate research in Chicago, New York, London, Oxford and Sussex, England.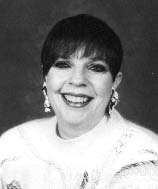 In 1977 Lauri then turned her focus to business. She became a licensed Realtor Associate and residential specialist, and worked for the next six years with Thayne, Hooper, Ballstaedt and Evergreen, Realtors. Subsequently, she joined with a talented gentleman in a private business venture, Flamingos Catering. In 1988, after five successful years, they sold the business and Lauri proudly returned to real estate with Coldwell Banker Premier. In 1998, after receiving her Broker's license, Lauri created Lauri McCoy & Associates Real Estate.
Lauri is an active participant in the various local, state, and national associations of Realtors, and with the Salt Lake, Sugar House, and Sandy Chambers of Commerce. She has served as a University Hospital volunteer, a member of the Salt Lake County Bar Auxiliary, and has acted as a public relations liaison for the St. Mark's Cathedral Arts Festival, the Utah Symphony Chorus, and as an Ambassador to the business community for Ballet West. In addition, Lauri has worked with the Attorney General's office and other real estate professionals to create the first "Realtor Safety" class curriculum for the state of Utah.
For the past nearly 40 years, Lauri has been married to a successful attorney, John. They have two grown children, Candice and Michael, who are pursuing their own careers. Lauri and her husband live in the Federal Heights neighborhood, near the University of Utah.